How Generative AI is Transforming Data Analytics
Discover the transformative potential of Generative AI for data-driven decision-making
This comprehensive report provides actionable insights, expert guidance, and real-world case studies to demystify Generative AI, making it an indispensable tool for informed decision-making. Explore its ethical applications, strategies for implementation, and the transformative potential it holds for the data-driven future. Stay ahead in the evolving data landscape and empower your organization with Generative AI.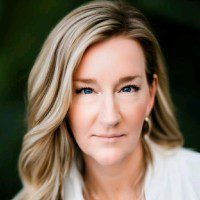 - Founder, & CEO of TheAssociation & Culstrata-ai
- Adjunct Professor at Carnegie Mellon University Heinz College CdataO
- Advisory Board Member at University of Washington Informatics School
- Advisory Board at Kensu.io
- Former Chief Data & AI Officer at Tableau-Salesforce

Wendy is a proven business, data and engineering leader who uses communication, data, organization, and technical prowess to shepherd both enterprise strategic alignment, and tactical delivery of AI, data and digital transformation objectives. With an eye for process improvement, workflow automation and service-oriented solutions, Wendy is a change-agent known for tangible impact, operational improvement, monetization realization, and risk mitigation that is amplified by her ability to build collaborative data-culture to ensure repeated success. A known author, AI & Data thought-leader and speaker with 20+ years in AI, cloud-services, Data, and software. Wendy has led AI & data strategy, CoE AI & Analytics, data architecture, data science & ML, data governance, data management maturity, literacy, platforms & services, privacy by design, and risk management at Accenture, Microsoft (Bing/MSN, Advertising and Azure), Salesforce, and Tableau.
This insightful report serves as a guiding beacon for executives seeking to demystify the world of Generative AI. It provides a clear understanding of Generative AI's applications and implications, offering actionable insights for informed decision-making.

Key Highlights:

Comprehensive Insights: Explore the multifaceted landscape of Generative AI, including its applications, challenges, and opportunities, tailored specifically for executives.

Data Quality: Delve into the critical aspect of data quality within Generative AI, understanding how it underpins successful implementation.

Ethical Considerations: Navigate the ethical considerations surrounding Generative AI, ensuring responsible and trustworthy utilization.

Real-World Case Studies: Gain valuable insights from real-world case studies that exemplify successful Generative AI implementations, providing tangible examples for executives.

Future-Forward Strategies: Embrace a forward-looking approach by uncovering the future potential of Generative AI and its role in data-driven innovation.


Dive deep into the world of Generative AI with comprehensive insights and analyses, unraveling its potential for executives


Get practical guidance on how to integrate Generative AI into organizational workflows and decision processes


Explore real case studies showcasing the transformative impact of Generative AI in diverse industries and use cases
This report targets mid-large enterprise & PE executives as well as data, ethics, privacy and security professionals.
Demystifing Generative AI, and It's Foundations
Meet the AI Foundations: Data, Ethics, Privacy & Security
Leveraging Generative AI for Business Value and Implementation
Navigating the Generative AI Implementation Journey
Transformative Outcomes & Case Studies
The Future of Generative AI in Data & Analytics
Please get in touch to find out more about pricing.
If you would like to find out more about our partnership services then get in touch and book a meeting with us.