We help Tech Pros put software to work by distilling and sharing the working knowledge of their peers.
Developing cutting-edge content for 20+ Years
Packt are an established global technical learning content provider, founded in Birmingham, UK with over twenty years' experience in delivering premium rich content from ground-breaking authors on a wide range of emerging and popular technologies. Our titles have global relevance, our multimedia portfolio includes over 9,000 books, e-books, audiobooks and video courses.
Dedicated to Exploring new and emerging technologies. ​

The priority of the Explorer team is creating concise technical books that distil the working knowledge of technical professionals with a focus on practical application over theory. With 20-30 new titles publishing each month this supports a broader range of developer use cases and challenges that would not otherwise be supported. ​
The Packt Expert Network range present a new line of content that sits alongside and complements the wider publishing program. ​ ​ The books from Expert Network feature leading authors in their respective fields, who have extensive experience and a profound knowledge of established technology.​

These titles are very much focused around the voice and identity of the author themselves and give the opportunity for the reader to connect with the individual and gain advanced knowledge. ​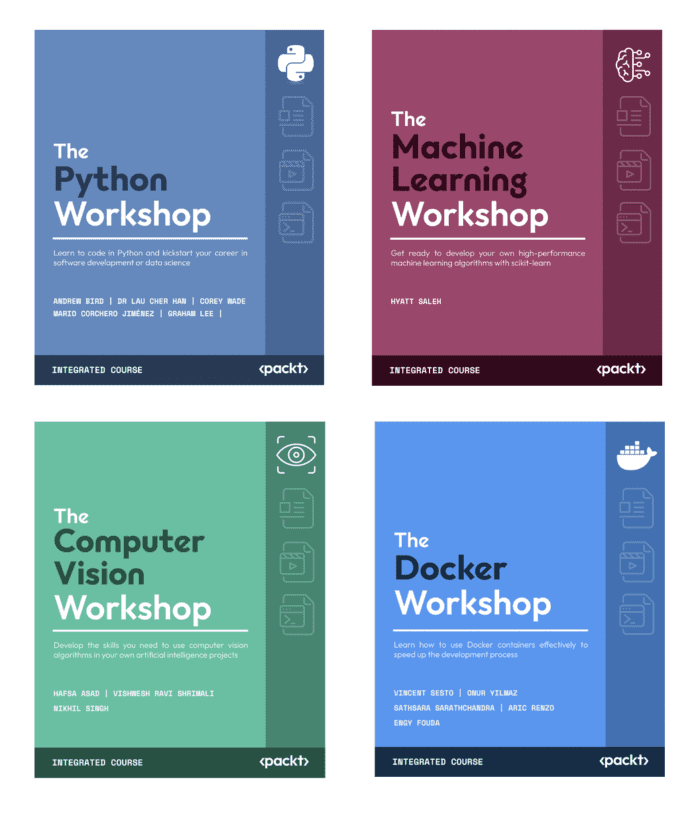 Packt's Workshop's are a new line of course based content, designed to provide foundational learning around core tech areas through multi-modal content. Covering every major programming language and framework, the courses offer a blended and interactive learning experience including video, text, and assessments. These products are available as Books that link out to our interactive learning platform and as SCORM wrapped courses.
The Certification team works with world class instructors to produce comprehensive books and video courses which help to ensure technical professionals pass exams on the first attempt. ​ ​

The team also work to create question banks, labs, and assessments to deliver a rich course experience which helps users feel prepared.​