Access Packt's extensive catalogue of eBooks and Courses via our API


Packt provides access to it's catalogue of content via bespoke feeds and our new API based service. We work closely with Partners to make content distribution easy.
Publishing on more technologies, tools and concepts than any other provider, Packt is well positioned to help you unlock new audiences and serve Tech customers.
Benefit from the expertise of industry experts, thought leaders, and experienced professionals from companies like Amazon, Google, and Microsoft.
Quickly integrate Packt's content via our API
Our innovative new Content API has been built to make content distribution easier. Our robust documentation can be passed to your development team to instantly pull our best content into your platform.
Push content to your FTP Server
If you're unable to integrate Packt's content API into your learning platform, our team can push content directly into your FTP server completed with our ONIX 3.0 file providing advanced product metadata.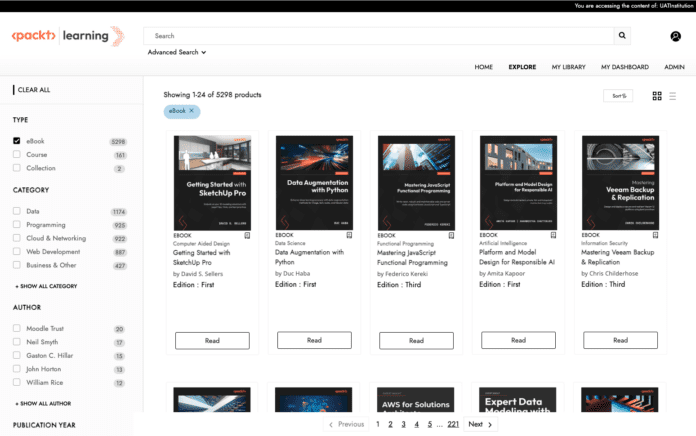 Hands-on Support to Upload via CMS
If your platform capabilities are limited to only allow uploads via CMS then our distribution team are on hand to help assist with this process. Let us know what content you want and the team will push new changes live on a regular basis.
Book a short 20-min call to discover how Packt can help provide cutting-edge content to your platform.