In today's data-driven world, companies need the ability to efficiently extract valuable insights from their ever-growing data stores. This requires implementing a modern analytics architecture built on flexible, scalable tools.
Recognizing this need, Microsoft developed Azure Databricks and Microsoft Fabric – innovative platforms purpose-built for lakehouse analytics. Azure Databricks provides a collaborative Apache Spark environment optimized for big data workloads. Microsoft Fabric offers a suite of data services like storage, governance, and integrated notebooks.
Together, these technologies enable organizations to ingest, process, and analyze all their data in one location. However, many enterprises struggled to implement these tools and maximize their capabilities.
That's why Packt partnered with Microsoft to produce an in-depth guidebook titled "Lakehouse Analytics with Microsoft Fabric and Azure Databricks."

Download the e-book
This comprehensive ebook originated from countless conversations with data teams who wanted to optimize their lakehouse stack but needed guidance connecting the dots. Our authors, Jeremy Peach and Melissa Lacefield, worked closely with Microsoft experts Tyler Mays-Childers and Rachel Bshero to design the perfect reference guide.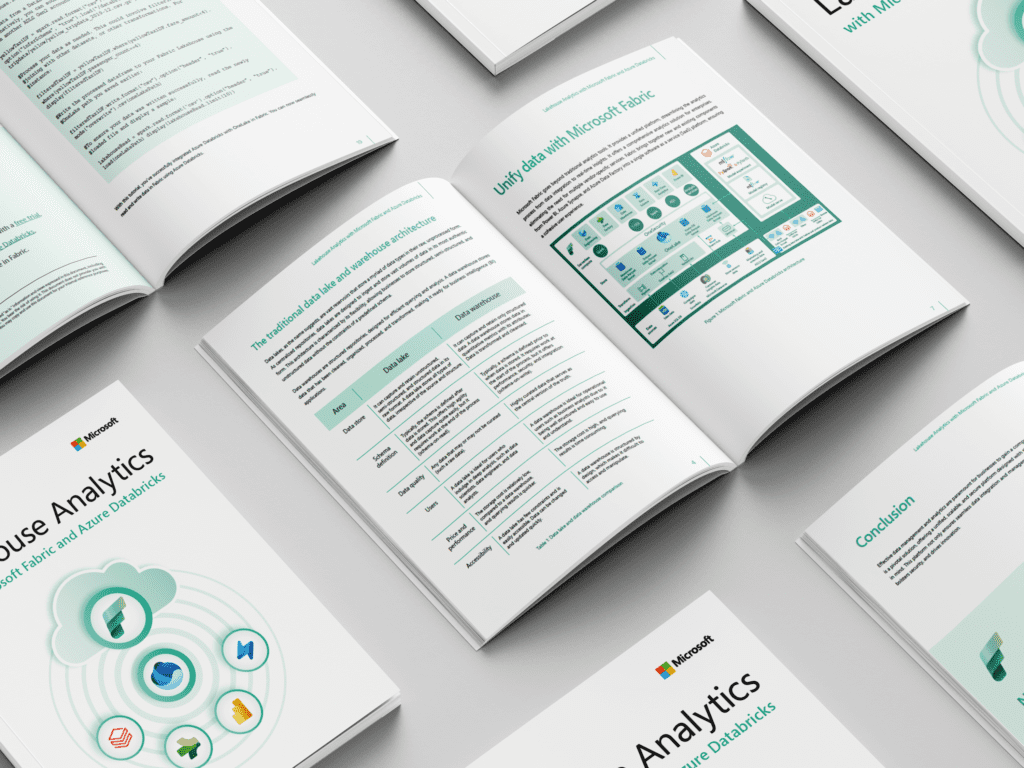 Through step-by-step tutorials and real-world examples, readers learn how to:
Achieve a unified view of all their data with OneLake in Microsoft Fabric
Leverage the power of Spark for advanced analytics like AI/ML in Azure Databricks
Boost engineer productivity using Copilot automation features
Maintain robust data governance, security, and access controls
With these best practices, data engineering teams are empowered to improve collaboration, accelerate workflows, and deliver more impactful data insights to the business.
The runaway success of this guide highlights Packt's commitment to deeply understanding customer challenges and connecting target audiences with the exact technical practices they need to innovate faster.
Our trusted partnership with Microsoft enabled data-driven companies to successfully build future-proof lakehouse architectures tailored to their needs. The thoughtful co-creation process produced an ebook that serves as a masterclass in analytics optimization.
This collaboration demonstrates how Packt partners with leading technology providers to create comprehensive solutions that solve real-world problems for enterprises. Learn more about our in-depth technical training resources here.