Insights into the CentOS community and the challenges they are facing with the migration away from the OS
CentOS 8 will reach End of life (EOL) by the end of 2021. This news has put the users in a dilemma. The community is worried about finding a new OS which provides equivalent production stability and free distribution at a low cost.
We reached out the community through official user groups on LinkedIn, Reddit, and Facebook. We hosted the survey on our social media channels and direct emails to our subscribers.

283 members of the CentOS community responded to the survey. From these survey responses we hope to understand where the CentOS users prefer to migrate and what are the challenges around this migration event.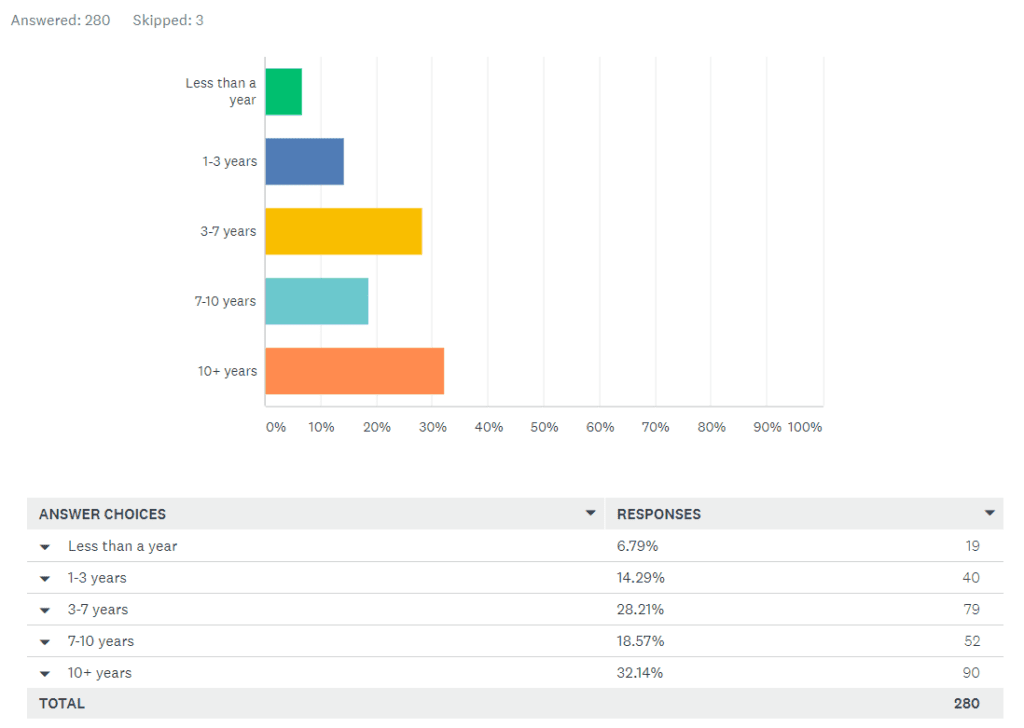 More than 50% of the respondents have been using CentOS for over 7+ years, which indicates that CentOS has a mature community with a loyal following.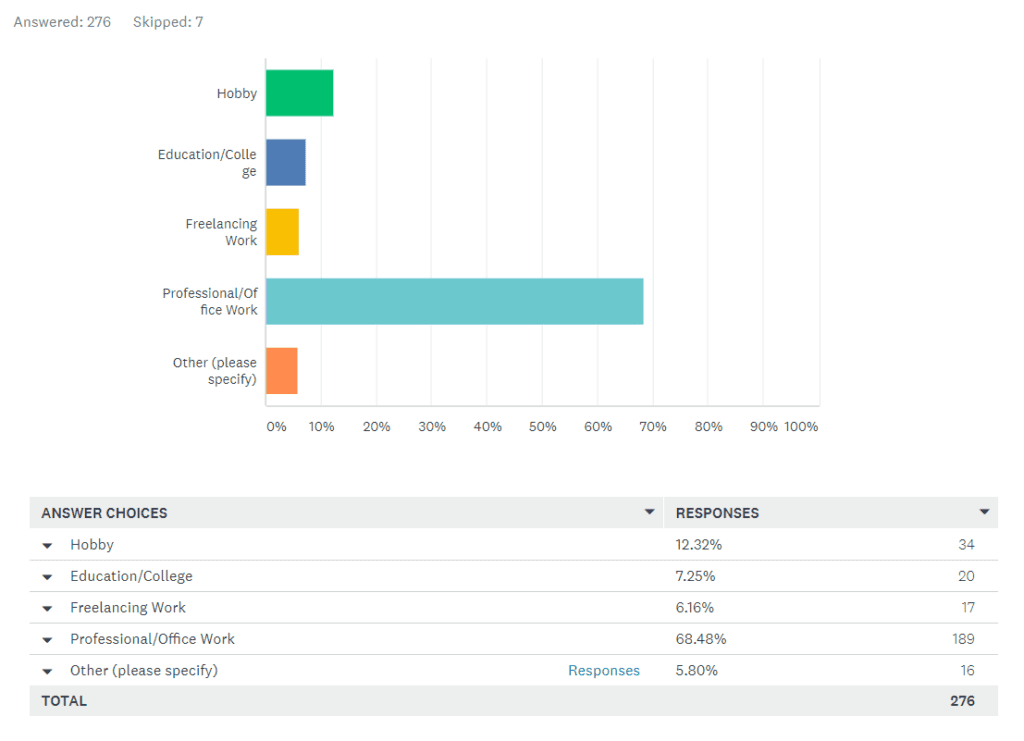 Around 68% of the respondents are using CentOS in a professional setting.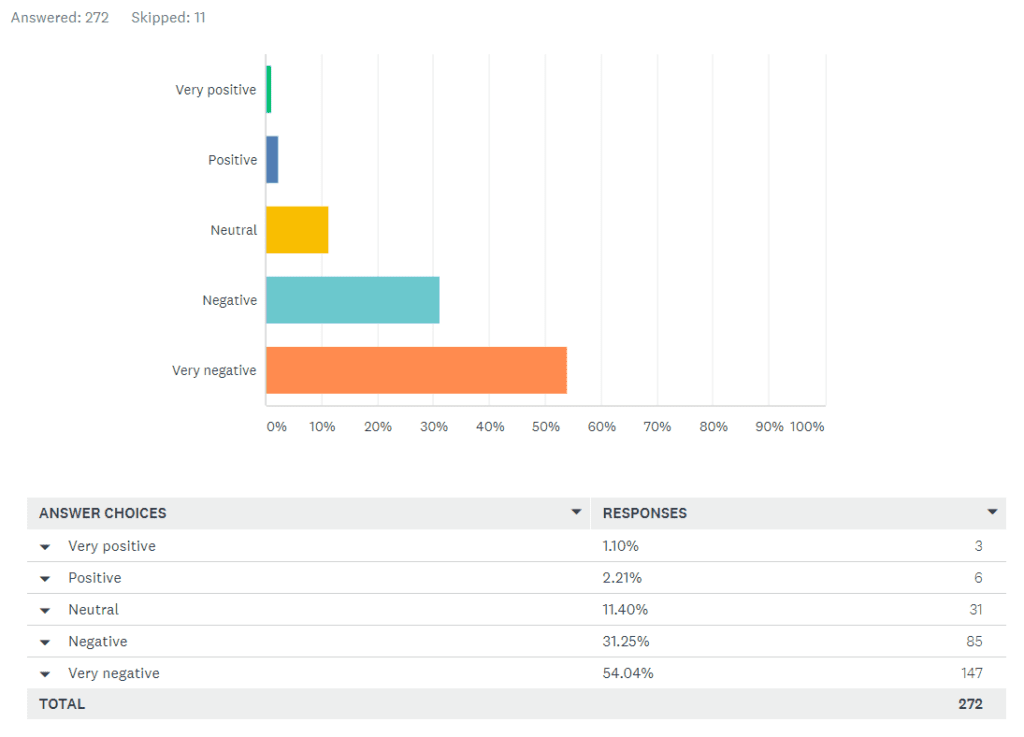 It's safe to assume that the community is not happy with Red Hat's decision to announce the EOL for CentOS 8 by the end of 2021, 8 years before it's initial EOL date.
It seems that a majority of users are still working with CentOS 7. This might indicate that folks rolled back to CentOS 7, considering it's EOL is 2024 (further questions in the survey also attest to this fact). The 'Others' option indicates that people use a combination of CentOS 7 for production use and CentOS 8 for Development and testing related work.

It was also pointed out that this question has a fundamental flaw that it didn't allow to select multiple options as most of the people use a combination of CentOS distro as evident in the answers mentioned in the "Others" options.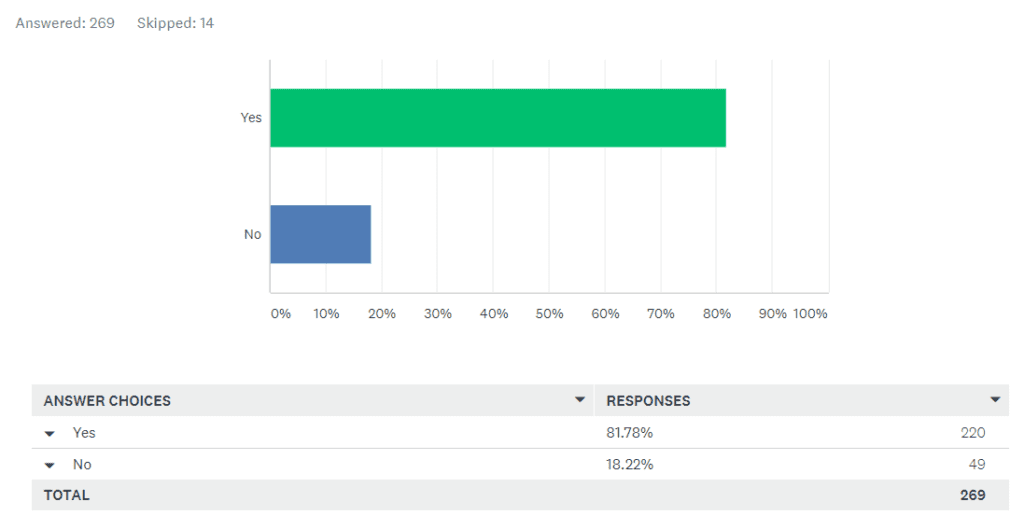 A staggering 82% respondents replied saying they are looking to migrate away from CentOS. We asked the remaining 18% an additional question on what's their reason to not migrate from their current CentOS systems. We tagged their individual responses and the results are displayed in the following image: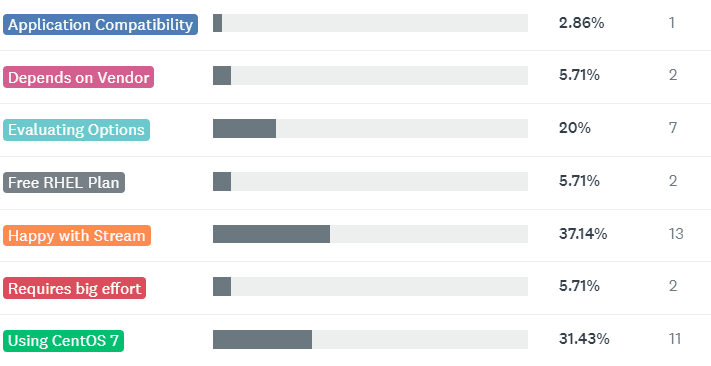 Out of 217 respondents, 81 preferred migrating to Rocky Linux while Ubuntu and RHEL were distant second choices with 27 responses each. 18 respondents preferred migrating to Oracle Linux. In the 'Others' option, Debian and Alma Linux emerged as the preferred choices to migrate with 12 responses each. It's worth noting that Alma Linux had lots of traction on our channel posts, out of 61 comments that we received on those posts, almost 50% mentioned they prefer migrating to Rocky or Alma due to it's community-led approach.
Q8) What's the main benefit in migrating to the OS you selected?
We asked people what's the main benefit in migrating to the OS they selected in the previous question. After analyzing and tagging each of the 161 responses individually, we could discern the following top level benefits:
Reasons for Migration:


1. Amazon Linux:
Strong vendor reputation and provides long term support till June 2023
It's optimized for the latest EC2 instance
If you're already using other AWS services, it's worth considering Amazon Linux as it provides better integration
2. CloudLinux OS:
CloudLinux OS is similar to CentOS and migration is fast. It replaces only a few RPMs and requires just one reboot
Strong support offered by CloudLinux to administrators and users
Respondents mentioned that CloudLinux is optimized for shared hosting
3. Oracle Linux:
Cost is one of the key reasons for switching to Oracle Linux. Oracle Linux is free to download, use, and distribute
Total Cost of Ownership (TCO) works in favor of Oracle Linux compared to its counterpart such as RHEL
Seamless migration process and strong commitment from Oracle towards system administrators migrating from CentOS is another key reason stated by respondents
Unbreakable Enterprise Kernel (UEK) is Oracle's Linux Kernel that powers their Engineered Systems, Cloud Infrastructure, and large enterprise deployments. It's also mentioned as one of the differentiating factors for switching to Oracle Linux
4. RHEL:
Familiarity with the architecture and ease of migration
The new low-/no-cost option for deploying RHEL is the other driver for switching to RHEL. There is no-cost RHEL for small production workloads for up to 16 systems
High Performance, strong security updates, and more supported features are some of the features highlighted by respondents
Some respondents praised Red Hat for the quality of paid support they provide
5. Rocky Linux:
With Gregory Kurtzer, the founder of the CentOS project creating Rocky Linux there is an expectation that the distro would be very similar in design, build, and philosophy and thus offering the path of least resistance in terms of migration
There is high trust in this community backed distro. A foundational community that is inclusive and focused on supporting enterprise while removing the risk of a repeat of what happened with CentOS.
License and support stability
Compatibility with RHEL
6. Ubuntu:
Mature ecosystem, strong user community, and beginner friendly
Reliable vendor support and comprehensive online documentation and tutorials
Low risk of Vendor discontinuing service and support
Modern packages with frequent updates
Speed and stability
7. Alma Linux:
Free Enterprise-grade Linux
Backed by CloudLinux but governed by community
Stable RHEL Clone
Similar community-driven philosophy of Rocky Linux. While Rocky is yet to release, Alma Linux already has a beta version available to download
Major vendors like cPanel have announced production support for Alma Linux
Q9) How difficult it is to migrate your current CentOS systems?
We asked respondents how difficult it is to migrate their current systems. The results from 205 respondents were split right in the middle, with the average difficult score of 4.9~5. But it's worth noting that over 54 respondents replied saying "very hard" by sliding their difficulty level to 7 or above, out of which 30 respondents fall in the "7+ years of experience" cohort. Interestingly, the average difficulty score for the most experienced cohort of "10+ years of experience" respondents was the highest with 5.4, whereas those with less than 3 years of experience had an average difficult score of 4.4. While the average variance is relatively low to conclude anything, it might indicate that highly experienced people might have higher workloads, complex applications or systems to migrate compared to their less experienced counterparts.
Q10) What are some of the biggest challenges in migrating to a different OS? (for example: Licensing, cost, support, documentation, time)
After analyzing over 340 different challenges mentioned by over 150 respondents we classified the challenges in these broad groups. Time taken to migrate the systems seems to be the primary challenge, which is also evident through the results of the last question where most of the respondents have mentioned it would take them months to migrate. Reconfiguring scripts, packages, and applications is another broad challenge which seems to be pertinent across the respondents. Lack of documentation and educational resources seems to be one of the major challenges in migration.
Note: The number of challenges do not match the respondent count as each respondent was allowed to input multiple challenges
Q 11) If you've already migrated successfully, what type of research did you do? (for example: Website, blogs, video tutorials, consultancy, paid support)
Over 70 respondents replied saying they have migrated successfully. Topic specific websites, blogs, and documentation (text formats) seem to be the most preferred or effective medium.
Q12) How long did it take for you to successfully migrate all your systems?
The high number of responses in the "Other" option shows that most respondents are either in the process of migration, or haven't started yet as they are still assessing their options and plans.
Conclusion:
We appreciate every single CentOS user who took the time to complete the survey. The results have provided great insights into the CentOS community and the challenges they are facing with this migration event. Our goal is to help the CentOS community in making informed decisions about their migration options and provide a step by step approach towards migration planning, testing, and deployments. Over the course of next few months we'll focus on developing a series of detailed guidelines and resources that would help CentOS users to not just migrate but keep themselves updated within their new ecosystems.
Credits
WE'D LIKE TO THANK THE FOLLOWING INDIVIDUALS FOR HELPING US ANALYZE THE SURVEY
Geoff Hodder
IT Professional, free software advocate
Rayne Alice
Loving free software since the beginning
Jani Karlsson
DevOps Professional, RHCE